We are a group of active educators sharing our everyday experiences in the classroom. We share news, trends, research, ideas, and technologies that shape the future of learning. We support teaching through professional development, thought leadership, and resource curation.
Our Vision
We believe that education should not be a privilege; it is essential to the survival of the human race. Our vision is to transform learning into a world of creativity, collaboration, communication and inspiration; to innovate education through the growth and development of innovative teachers. We do this by providing teachers with a professional platform from which they can be heard, and by giving them access to resources that are meaningful for any classroom.
Awards
Here are some tokens of recognition for our contribution to the education cause:
Charities We Support
(Please note that we have no affiliation whatsoever with the charities mentioned in this list. Bright Classroom Ideas does not process transactions on behalf of them. If you feel like donating, please contact them directly.)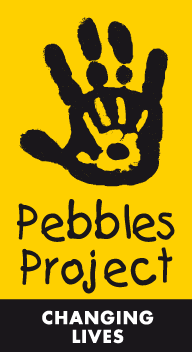 The Pebbles Project are based in South Africa, providing long term education and health interventions to help children from before birth, all the way to entering the world of work.
They offer long-term support for children and parents, starting with their Baby Boxes for expecting mothers, support through pre-school and early child development programmes which prepare kids for school, and continuing through their after-school programmes until kids are ready to enter the world of work.
Room to Read believes that world change starts with educated children. They envision a world in which all children can pursue a quality education that enables them to reach their full potential and contribute to their community and the world. Room to Read seeks to transform the lives of millions of children in developing countries by focusing on literacy and gender equality in education. Working in collaboration with local communities, partner organizations and governments, they develop literacy skills and a habit of reading among primary school children, and support girls to complete secondary school with the relevant life skills to succeed in school and beyond.
MEP is an award winning educational charity working in Myanmar. Set up by British and Burmese practicing teachers, over the last 20 years they've provided sustainable teacher training in marginalised and hard to reach communities, bringing education to some of the most disadvantaged children in Myanmar.
Since 2011, they have been directly involved in the training of almost 2,000 teachers, taking 350 teachers through Cambridge teaching exams and producing text books which have now been used by up to 18,000 children.
Founded in 1988, Books for Africa (BFA) collects, sorts, ships, and distributes books to children in Africa. Their goal is to end the book famine in Africa. Books donated by publishers, schools, libraries, individuals, and organizations are sorted and packed by volunteers who carefully choose books that are age and subject appropriate. Since 1988, Books For Africa has shipped more than 41 million books to every African country. They are on once-empty library shelves, in classrooms in rural schools, and in the hands of children who have never before held a book. Each book will be read over and over again. When the books arrive, they go to those who need them most: children who are hungry to read, hungry to learn, hungry to explore the world in ways that only books make possible.
Founded by James Turing (Alan Turing's great nephew) in 2009, The Turing Trust support students in Ghana and Malawi by helping them become IT literate — which hugely improves their opportunities for employment after school.
To date, they've sent more than 4,200 computers to African schools, supported 76 schools in Ghana and 39 schools in Malawi, and helped more than 41,000 African students to become IT literate.
Social Media
Join the conversation in our social media communities: