This site contains affiliate links to products. We may receive a commission for purchases made through these links. See full disclaimer here.
Are you doing arts and crafts projects with your students? Then, this one is for you.
CraftStash is the fastest growing online arts and crafts store that specializes in papercraft for card making, journaling, mixed media and much more! They have over 10,000 products to choose from, with all of your favorite brands, from the largest and most well-known such as Tonic Studios, Crafters' Companion, Tim Holtz and Ranger Inks, to more boutique brands including Craft Consortium, The Paper Tree and Sticker Kitten.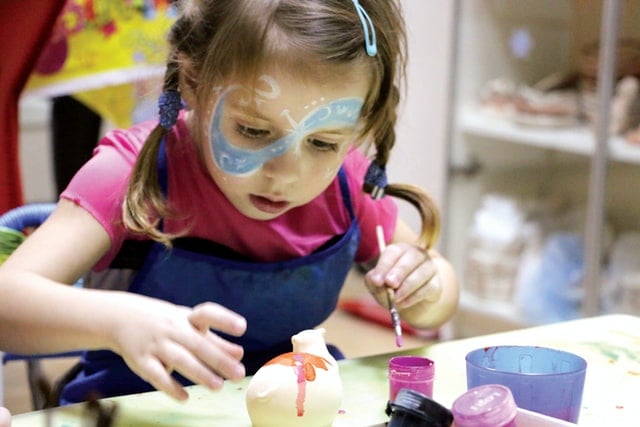 CraftStash has all of the machines and tools you could possibly need, whether you're a stamper, a die-cutter, a journaler or an all-rounder. They most definitely love color – you can find every shade and every tone through their vast range of products, including embossing powders, glitters, paints, brush and fine markers.
If it's a thing of beauty that would inspire someone to create, then the CraftStash team makes sure to stock it. They also have loads of inspiration to share with you, and that includes craft tutorials that will inspire you to get making right away.
On their very informative website they have arranged their products into the following categories:
Namely all your essential cardmaking and paper arts and crafts supplies. From pens and pencils, to glues and adhesives, to paints and brushes, to sprays, papers, glitter, card boards, all the basics are here.
In arts and crafts, the act of die cutting refers to a process in which you use a machine to mass-produce cut-out shapes. You can create the same shape, with the exact same dimensions, over and over without using scissors, stencils, or a craft knife. It saves time and makes your cut-out shapes look professional and consistent every time.
CraftStash have thousands of dies in stock, which have been created by working alongside top crafters themselves. Their die cutting machine range covers the best that Cricut, Silhouette and Sizzix have to offer the dedicated crafter. Create professional looking cards & gifts in just a few easy steps when you add one of these die cutting machines to your craft collection.
CraftStash stock one of the biggest ranges of clear stamps for crafting and cardmaking around. Color these stamps your way with their huge range of bestselling pens. They also have a wide selection of ink pads from Tim Holtz, Stazon and Versafine that are all perfect for any stamping endeavor! You can also create your own stamps from scratch with their Mint stamp maker.
Make your arts and crafts projects as dazzling as your personality with beautiful embellishments. Use gorgeous glitters and sensational shimmers to sprinkle on that final finishing touch.
Hand lettering and modern calligraphy is the new trend! Including brush pens, ink, fineliners, workbooks and kits, here you can find everything you need to create your own stylish hand-written designs, whether you are experienced or a complete beginner.
Ever wondered why history's great minds including Isaac Newton, Abraham Lincoln, Andy Warhol, Leonardo Da Vinci, Marcus Aurelius, Charles Darwin, Winston Churchill, Benjamin Franklin, Ernest Hemingway, George Bernard Shaw and Maya Angelou would spend so much of their precious time writing things that will never be seen by another soul? Journaling helps you prioritize, clarify thinking, and accomplish your most important tasks, over urgent busy work. Thinking in writing has this magical quality of clarifying your thoughts.
CraftStash is home to all the best supplies for starting your bullet journaling journey. Get inspired to stay organized with their stylish range of planners and organizers, available in a wide range of striking colors and cover designs.
CraftStash have a brilliant range of kid's craft materials suitable for a whole variety of different creative activities, which are perfect for early learning. Their selection of coloring materials and DIY kits is bright, colorful and stimulating.
CraftStash is part of Practical Publishing, the leading publisher of papercraft magazines globally. Formed in 2001, they specialize in magazines aimed at the craft market, providing the most inspiring projects, the most accessible step-by-step guides, and the best exclusive gifts in the marketplace.
Are you ready to start crafting with your students?