Are you interested in joining the aviation industry? But you are confused about which profile, course, and institute to choose. Well, your search ends here. This post will discuss the available aviation courses in India, job prospects, and the best aviation colleges.
Aviation courses in India
Aspirants in the aviation sector have a wide range of employment options at their disposal, including positions as ground workers, engineers, cabin crew, and pilots. Graduates in India have many employment prospects in the aviation industry. Discover in-depth information about how to pursue a profession in this high-tech sector.
Aviation is one of the booming industries in India. There was a time when aspirants had to first complete their general graduation to apply for aviation industry jobs. But the time has changed and there are various courses available that you can directly join after completing the 12th.
BBA in Aviation – It is a 3-year course. Candidates from any stream can apply with a minimum of 50% in their class 12th. This course is suitable for students who want to build their careers as assistant airport managers, recovery & credit managers, airline contracting managers, and airport operations managers.
Diploma in Airport management – It is a one-year course and candidates from all streams can join this course. You can apply for these job profiles after completing your diploma- Airport manager, assistant manager, or cargo department manager.
Commercial Pilot Training – It is one of the popular aviation courses in India. The time duration of this course depends upon the flying hours however, generally it takes 4-5 years to complete this course. Aspirants from PCM backgrounds in class 12th can apply for this course. You can pursue a career as a ferry or commercial pilot, once you complete this course. Commercial pilots receive lucrative job offers.
Aeronautical Engineering – One of the popular aviation courses in India is Aeronautical engineering. The minimum eligibility to pursue this course is PCM background in class 12th with a minimum of 60%. You can become a chief engineer, design engineer, or research and development engineer after doing an aeronautical engineering course.
Diploma in Aviation Hospitality – This is a one-year course that you can pursue if you aim to become a cabin crew, office operator, and Ground staff at the airport. Candidates from any stream can apply after completion of their 12th class.
Aircraft Maintenance Engineering – It is one of the most popular aviation courses in India. AME is a licensing course that is eligible for students from PCM backgrounds with 50%. It is an engineering course with a focus on aircraft maintenance and quality control. We will talk about AME in detail in this post.
Why choose a career in the aviation industry?
Booming industry – The aviation industry is booming at a speed more than any other industry. For those wishing to enter this field, industry growth offers numerous options.
Excellent job Opportunities – As the industry is booming, they need more trained professionals in different areas. And with increased demand, the industry is suffering from a lack of supply. Hence it is the right time to grab the enormous and exciting job opportunities.
Lifestyle Benefits – Airlines make sure that their employees have a good lifestyle outside the job, so in addition to the typical employee perks provided to many workers, like pensions and price breaks on goods and services, they also provide the following programs for employees:
Housing is offered for both short and long-term contracts.
Discount on flights for you and your family, some airlines also offer free flights.
The option to bring your family along when working abroad.
Additional holidays.
Bonus system.
Travel Opportunities – Some of the aviation industry jobs require extensive travel such as cabin crew and pilots, and others who are doing airport jobs are offered discounted flights which makes it easier for them to travel.
Career development – Airlines organise training and development programs for their employees as they want their employees to be updated with the latest technological or industry changes. Also, the airline launches and announces annual financial incentives to keep the employees motivated.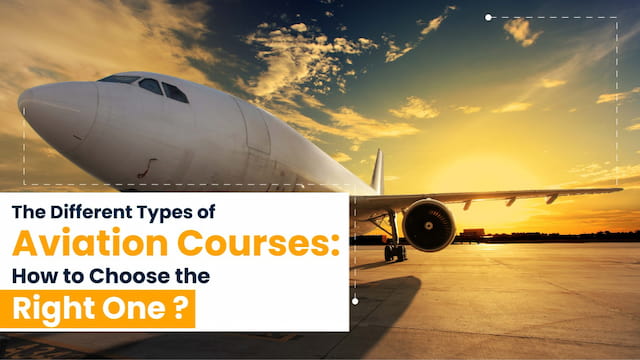 What makes Aircraft Maintenance Engineering the best course in aviation?
You can also choose to become a pilot after becoming AME since you are more knowledgeable about the radio, electrical, and instrument systems that the pilot uses to control the aircraft while it is in flight. As RTR license exam is the same for both AME (Avionics) and Pilot examinations. Therefore, there won't be any additional curriculum pressure to complete the pilot course modules.
Every AME institute or college has different eligibility and entranced based exams some institutes conducted AME CET Admission and some like IIAE, Delhi conducted the AIAEE admission exam.
Now, let's talk about the best institute from where you can learn AME.
Indian Institute of Aircraft Engineering – It is a 2-year licence-based course provided by only a few DGCA-approved institutes in India. This is one of the best aviation colleges in India. Aircraft maintenance engineering is popular because of its many benefits and significance to the aviation industry. And IIAE, a DGCA-approved institution brings 20 years of experience in maintenance instruction. They feature top-notch facilities, highly experienced teachers, and committed staff to help train professional and knowledgeable aircraft maintenance personnel. Their objective is to create knowledgeable, competent people who will one day contribute significantly to the aviation industry.
Eligibility criteria
You need to have PCM background in class 12th to be eligible for this course or the equivalent 3 years of any engineering diploma.
Age- 16-24 years.
AME Admission Process
Once you fulfil the eligibility criteria, you need to give AIAEE online exam. The application fee for this exam is 1260 Rs.
You can choose any of the 26 centres in India to give the exam.
Once you give the exam, you will get the result online.
Salary Of AME
Freshers can expect an average salary of 5,12,000 per year.
Why Choose IIAE
Faculties with years of experience in the industry.
It is one of the best aviation colleges in Delhi.
2 years of practical training.
Air India engineering, saurya aeronautics, and AR airways are their training partners.
Placement opportunities in the companies like Qatar Airways, Indigo, Air India etc.
Conclusion
While choosing a career, you should match your skills with the employability or demand of that course in the market. AME course is a fruitful career in the aviation industry because of its lucrative salary and future growth aspects. Also, if you want, this course will give you the opportunity of becoming a pilot. So, do not wait and enrol yourself into IIAE, Delhi for Aircraft Maintenance Engineering.