Is your child finding it difficult to attend school online? Would you like to help your child enjoy virtual learning but are not sure where to begin?
More than 300 million children have been in an online classroom environment since 2020. This high number is understandable since many schools were forced to close during the pandemic. And even though attending school virtually has been a lifeline for students, it can still feel challenging.
If you want your child to love attending school online, then look no further! Our guide will offer several virtual learning tips for parents that work. Read below so you can guide your child on the virtual road to success!
Plan a Routine
One way to help your child like online schooling is to have them plan out a routine. For example, they can set aside time for schoolwork, breaks, and other important matters. They can even write down their schedule and put it in a place where they can see it.
By having a regular schedule and sticking to it, you can help your child succeed at distance learning.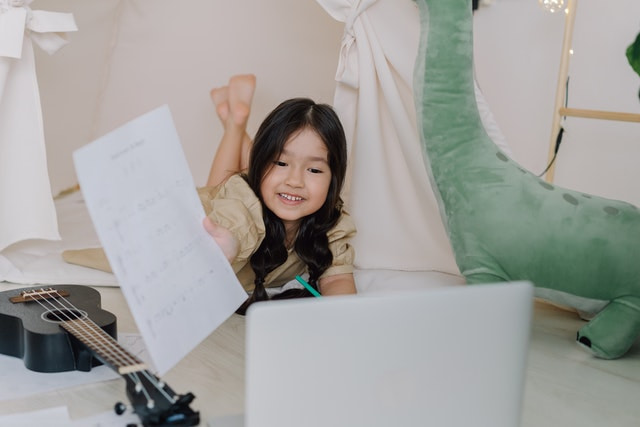 Limit Distractions
An additional way to help your child succeed with virtual learning is to limit distractions. For example, attending school in an environment where they associate it with having fun or relaxing can cause your child to get distracted and lose focus.
Therefore, here are some ways you can help limit distractions while your child is attending school online:
Turn off the television
Silence any phones
Put away all video games
Remove toys from the study area
These are a few actions you can take to help your child in the online classroom. Your child will be more focused and productive if you remove items from their study area that can distract them. And this can lead to your child learning more and excelling in school.
Change the Learning Environment
Another way to help your child in the online classroom is to change the learning environment. Sometimes a change in scenery is all a child needs to shift their perspective about a situation. And since their schooling takes place online, you can have classes virtually anywhere.
However, you do not have to worry about how your children will connect to their virtual classroom or which device they will use. With a premier wireless hotspot, the device will come pre-loaded with all of the apps they need to attend school online. In addition, they will have Wi-Fi access no matter where they are.
So consider changing up your child's learning environment. This small adjustment can help your child enjoy attending school online!
Your Child Can Succeed in the Online Classroom!
Going to school online does not have to be difficult! Our guide has shown you several ways to help your child in the online classroom. By following our recommendations, your child will develop a love for learning now and in the future!
Did you find this article useful? For more education-related content, make sure to explore the rest of our blog.