This site contains affiliate links to products. We may receive a commission for purchases made through these links. See full disclaimer here.
English is hands down the fastest-spreading language in the world. With more people speaking English than ever before, it has become the universal language for communication in tourism, commerce, trade, education, and science on an international level. The number of children, travelers, and business people demanding to learn English around the world is astonishing.
myTEFL course combines world class TEFL training with real job placements. TEFL training that works!
Practical
Unlike other courses which focus on theory theory theory, myTEFL has been designed to be practical and classroom effective. Most international schools need to have new teachers ready to take classes in 4 weeks or less. That makes myTEFL grads lean, mean teaching machines!
There isn't a one size fits all solution when it comes to TEFL training. Busy with work, school, socializing and having a good time? Do you live far away from major urban centers? Looking for the best value? An online TEFL is the smart choice. More traditional? Do you need to be in a classroom with other students? Interested in TEFL training overseas? An onsite TEFL course might be right up your alley!
Job Placements
Connect with employers eager to hire you
Why pay extra for placements? Schools are eager to scoop up myTEFL grads. Skip the job hunt and connect directly with great employers who want to interview you. No more lineups and anxiety. Hello great salaries, benefits, and a fully supported transition to your new home! All free for myTEFL grads.
Job Placement Service: exclusive for myTEFL graduates
Teaching in the far corners of the world is one of the most exciting decisions you'll ever make. Having a great paying job, a safe environment, and on the ground support can make all the difference between an OK experience, and an epic experience. That's why myTEFL offers a free Job Placement Service. This way you will surely have a well-paying TEFL job before you land in your destination of choice. And the best part? It's FREE for myTEFL grads.
myTEFL Job Placements include:
CV CREATION: feedback and assistance on CVs & cover letters
PROFILE MATCHING: matching grads with destinations and employers
SECURE INTERVIEWS: securing interviews with vetted, safe and reliable employers
PRE-DEPARTURE: help with pre-departure preparations
LIFETIME ASSISTANCE: job placement assistance for life
POST-DEPARTURE: housing, bank accounts, SIM card and other assistance provided
Trust
myTEFL accredited and externally moderated courses ensure you are getting quality TEFL training that employers love. myTEFL graduates are working all over the world in public school positions, private TEFL training centres, Ministry of Education sponsored initiatives, NGOs and many more. Get trained with a name that is trusted!
Accredited
myTEFL courses are internationally recognized & independently accredited
myTEFL and its parent company, Footprints Language Education Ltd. (FLE), are institutional members of the International Association of Teachers of English as a Foreign Language (IATEFL), the largest and most comprehensive TEFL organization in the world. All courses are recognized and moderated by the Online TESOL and TEFL Standards Agency (OTTSA), an independent third party standards board that is dedicated to increasing teacher training standards. myTEFL courses have been carefully developed, rigorously tested and peer reviewed to ensure they not only meet, but exceed internationally set standards.
Positive Impact
Giving back
When you enroll in a TEFL tarining course at myTEFL, a donation is made towards a great cause in your name with no charge to you.
Being a TEFL teacher helps the world
Training and empowering teachers to travel the world and share language is rewarding in its own right. English teachers are explorers, reaching out to cultures and destinations most people will never discover. They break down the barriers of communication, they promote tolerance, understanding and respect between cultures, and they share experiences and friendships that transcend the ordinary. myTEFL grads are proud of being a part of the larger international TEFL community.
Alternative TEFL training: Internships
Why should you choose to go with an internship?
NO DEGREE REQUIRED: Many TEFL positions will request either a 4 year degree, or multiple years of teaching experience. A MyTEFL Internship allows you to teach immediately, and build up your resume.
NO TEACHING EXPERIENCE REQUIRED: All you need is myTEFL and a positive attitude; the rest will be provided by myTEFL.
WORK & PLAY WITH OTHER INTERNS FROM AROUND THE WORLD: You'll take part in country orientations and often placements with other likeminded individuals, meaning lots of shared fun, excitement, adventures and lifelong friendships.
SIMPLE AND SAFE: MyTEFL does all the work, guiding you and ensuring you are in good hands every step of the way. myTEFL teams on the ground pick you up directly from the airport, provide safe accommodation options, provide thorough orientation, and are there for 24/7 support. Placement schools are screened to ensure they meet the safety and quality standards. No hassles!
FAQs
What is TEFL?
TEFL stands for "Teaching English as a Foreign Language." The student's native language is not English while the teacher may or may not be a native English speaker.
Demand for TEFL has never been higher with students all over the world actively seeking to learn English. TEFL used to be a mainly private sector industry, in which the student centric, communicative approach was a departure from the stiff traditional English methodologies employed in public school systems. However, that has changed in recent years with public education systems around the world seeking qualified TEFL trainers for updated programs, goals, and better results.
There are many settings in which TEFL takes place including:
public schools
private training schools
summer or winter learning camps
universities employee training
government sponsored programs
How long does it take to complete a myTEFL course?
myTEFL courses are carefully designed, peer reviewed and tested to ensure strict standards of quality are met. The 120 hour course will take approximately 120 hours to complete! This includes reading each section thoroughly, completing all the exercises, quizzes and tests, keeping track of new vocabulary and definitions, and achieving a passing mark. Depending on individual learning and study habits, you may take a little less or a little more time. And remember, dedicated tutors are always available to consult with, make suggestions, help explain difficult sections, and guide you throughout your TEFL course!
By default you have approximately three months to complete your TEFL course in. Most students finish in 3 – 6 weeks. If you require additional time, extensions are available.
Can I apply for a job before I pass the course?
Yes, some students may even start applying for jobs before they start the course as many employers are happy to offer positions with the understanding that you will arrive with the course completed, ready to teach. If a letter of enrollment is required by your employer, myTEFL we'll be happy to provide it.
Does the TEFL certificate expire?
The certificate never expires. However, the longer you have been away from teaching or learning, the less attractive it might be for employers. If you've been away from teaching and TEFL for a while, taking a course to refresh your knowledge would be a good idea.
Is myTEFL an accredited provider of TEFL courses?
MyTEFL and its parent company, Footprints Language Education Ltd. (FLE), are institutional members of the International Association of Teachers of English as a Foreign Language (IATEFL), the largest and most comprehensive TEFL organization in the world. All online courses are moderated and accredited by the Online TESOL and TEFL Standards Agency (OTTSA), an independent third party standards board that is dedicated to increasing teacher training standards. myTEFL courses have been carefully developed, rigorously tested and peer reviewed to ensure they not only meet, but exceed internationally set standards.
In addition to external validation, myTEFL staff has over 40 years of combined experience teaching, writing, publishing, managing, and consulting in EFL markets worldwide. As part of their internal Research & Development System, they field test TEFL courses within their own Language Training School branches in Asia. An inexperienced teacher completes a TEFL course and starts teaching English in one of myTEFL classrooms. myTEFL monitors and evaluates their performance on multiple metrics, including multi-party feedback, classroom strategy, lesson development, and student results. myTEFL gathers and interprets the information to further hone and improve courses.
FLE is a progressive organization that adheres to principles of continual improvement and growth. In order to keep abreast of the latest EFL innovations and ideas, they subscribe to professional journals, network with other educational professionals, and attend industry specific conferences and events, using the knowledge they gain to better the course content, delivery methods, and tutoring strategies. Finally, all Tutors are education professionals, holding multiple certifications and years of teaching experience under their belts. myTEFL cares about the quality of its team, and the our students' TEFL experience.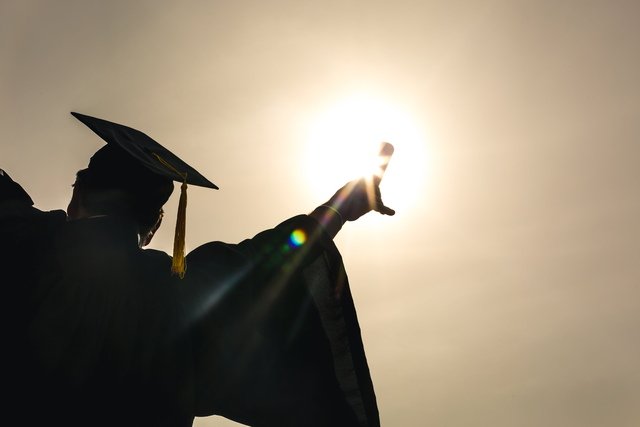 How do I book a TEFL course?
Click on the Courses menu button and select the online TEFL course you are interested in. You will then be asked to register and complete payment with a credit card. You will receive login details and a quick start guide. Your Personal Tutor will email you within 24 hours to ensure you are having a smooth start. If you are paying by a different method (wire transfer, check etc.) please contact myTEFL.
Alternatively you may click on the Enroll button to register first. Then you will be able to make a course selection and complete payment.
If you would like to book an onsite TEFL course, contact myTEFL with your details beforehand. They will call you back within 48 hours in order to assess your needs and ensure the class is a good fit.
How do I contact my Tutor?
To contact a Tutor (if you have not kept his/her contact information on file) you may directly email tutor@mytefl.com from the email address you registered with.
Be as specific as possible when emailing, so your Tutor can prepare an effective and helpful answer for you.
I don't have a degree; is teaching English an option for me?
Having a degree is an obvious asset, but not necessary. Some countries will accept teachers who have only completed a 120 Hour TEFL certificate and a high school diploma.
An easy option is to join a myTEFL Internship program. They will train you, send you to a foreign country for orientation, then place you in an internship style teaching position. You do not need a degree or prior experience to participate. Upon completion of the program, you will have solid, real world teaching experience and a TEFL under your belt, opening many more English teaching options for you.
Do I have to be a native English speaker to benefit from a TEFL course?
No, you do not need to be a native speaker to teach English. In fact there are more non-native TEFL instructors around the world than native ones! A TEFL course will provide additional benefits to non-native speakers through the comprehensive Grammar and Functions sections in some of our courses. While many employers prefer native English speakers, completing a myTEFL course demonstrates professional commitment and growth, which are highly valued in the TEFL industry.
I'm taking the 120 hr. TEFL course and can see exactly what section I'm currently in… but I would like to see the full outline for the course. Where is that available?
Go to your student dashboard and click on "course" on the dashboard bar. You will see a detailed breakdown by Unit, Section and Module.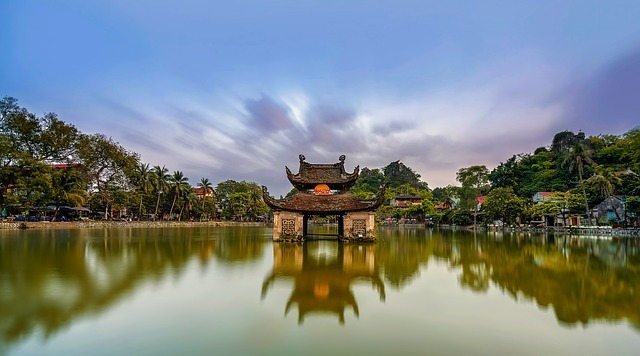 What is the difference between TESOL, TESL, TEFL?
There are some subtle differences between the various acronyms. According to the British Council:
TESOL (Teaching English to Speakers of Other Languages) is often used to mean the same thing as TEFL, but it is also used to describe English language teaching to people living in an English speaking country who are not native English speakers – such as refugees and first generation immigrants. In the UK, ESOL courses provide students with a level of English that will allow them to integrate into the country's educational, work and cultural environment. There may be a need to teach basic literacy and other life skills as well.
TESL stands for Teaching English as a Second Language. English is spoken as a common second language in the context of official communication and administration in many countries where several other language groups co-exist – such as Nigeria, Kenya, India and Singapore. Another term that may be used in this context is TEAL (Teaching English as an Additional Language).
Can I apply for a work permit or work visa in foreign countries with myTEFL certificate?
Yes, you can! myTEFL internationally recognized certificates can be used to apply in countries where a successful, accredited TEFL course completion is required! Please note, most countries require a minimum of 100 hours of TEFL training in order to apply for a working visa. If you are planning on applying to a country with these requirements, you will need to complete the 120 Hour Professional Course.
Can myTEFL help me secure a job?
Absolutely! myTEFL specializes in placing teachers within their network of schools in China, Korea, Taiwan, Thailand, Colombia and Online. As long as you meet the basic qualifications and complete the 120 Hour TEFL, they can pretty much guarantee you a full time placement. They will place you for free! No additional costs or fees whatsoever. They also assist with placements in other countries.
While they have a very high success rate, keep in mind that securing a position ultimately depends on you; a well crafted CV and a strong interview performance go a long way!
You will also find it quite easy to seek and secure a position independently. Once you are enrolled in the course, myTEFL provide you with listings and resources that will get you started. You can apply for and secure multiple job offers within a short timeframe. There is strong demand for MyTEFL graduates across the globe. You will also complete a section in your TEFL course that provides information on seeking, negotiating and accepting contracts overseas in various countries. Not only will you be in high demand, you will be well prepared to accept the best position available.
Is a myTEFL course eligible for the CLAIR Grant (JET Program)?
Yes, it is. The 120 Hour Course is recognized, and popular with teachers in the JET Programme. Many teachers in the JET Programme choose myTEFL as their TEFL provider, and successfully receive the CLAIR Grant. myTEFL will offer the support you need (documentation required) to receive the Grant throughout, and after your TEFL course.
What constitutes a passing score at myTEFL?
In order to successfully pass our TEFL course, you must obtain 65% or higher on each unit. It is Ok if you score below this on some sections or individual assignments, but your average overall must be 65% or more.
How is the final grade calculated?
Throughout the TEFL course you will encounter tests and assignments which are graded. The collective average of all the assessments make up your final score. In addition you must receive a passing score on every Unit. If you fail a Unit, you will need to reset it and complete it again. Please note you may only reset a Unit if you fail it
When will I get my certificate?
Certificates are sent within 5 working days after the TEFL training course has been finished, although most will be sent within 48 hours.
Is there a way to review my examination answers?
You are able to review your exam results after each and every test. For the questions answered incorrectly, you will be provided with the correct answer as well.
Does taking a TEFL require fluency in a second, non-English language?
Absolutely not. When you teach English, you do not use the native language of the students. Your entire class will be in English!